Folding Carton Manufacturer
Custom boxes Manufacturer Luxury Custom Packaging always committed to providing the best Folding Carton Packaging Manufacture. made in China.
Folding Carton Manufacturer in China
Luxury Custom Packaging is Reputed for premium brands packaging Folding Carton, We are a high-quality service provider with years of experience. The best Folding Carton manufacturer support team is working 24/7 for the betterment of the industry.
All Folding Cartons are printed. The whole process is done on the machine. The final output comes out through designing, testing, and machining by experts. Our skilled staff is engaged in these tasks round the clock. To make folding cartons, we have to follow all steps like the first cut to the right size, glued, pasted, dried, and finally, the final box is made. It is taken care of during construction. These Folding Cartons are displayed by creating a container.
Why consider making us
Be Your Folding Carton Manufacturer
A special type of Folding Carton which is made of paperboard. Folding Carton is cheap compared to others, but does not compromise on quality. Very affordable always. Best quality in transportation and storage of goods. We can get any custom size and color of all Folding Carton. Special Features We deliver on time even in any busy season. Although they are made by paperboard, they carry a lot of importance in the branding and sales of the product.
You Perfect Custom Folding Carton Packaging Partner
Customize Your Own Folding Carton With Your Brand
A special type of Folding Carton is made of paperboard. Folding Carton is cheap compared to others but does not compromise on quality, very affordable always and best quality in transportation and storage of goods. We can get any custom size and color of all Folding Carton. 
The attached option at the bottom portion allows the box to support heavy items. All the necessary parts of the Folding Cartons are glued, so it is safe. Even carrying a lot of heavy things and no damage during transfer.
Custom Sizes its best features.  Another few features are Foil Stamping, Embossing, Debossing, Die Cutting, Metallic Inks, etc.
The folding carton is manually erected. The opening time must remember that the box is required to fold the top portion so that the individual units can be taken out of the display box. 
There are few things like polyethylene-coated, paperboard or other liquid packaging board and sometimes foil laminated materials make a perfect box. 
For this, we have a specialized designers team and they try to catch the buyers' attention all time. If anyone needs decent pillow boxes, please visit our site.
They are typically manufactured and locked manually, very easily assembled, and quick to create. These Folding Cartons associated with a lid and front panel with two locking flaps.
A beautifully designed folding carton box that provides a flip-top box template to allow the foam to fit in easily.
A customizable Folding Cartons structure with two two-piece folding cartons having detachable lids to fit well according to your need.
Premium Crafted and Exquisite Folding Carton
luxury Folding Carton packaging is China based packaging manufacturing industry, we are offering folding carton packaging as your best folding carton manufacturer to deliver the right product with the finest quality. You get to make endless customization options with our Folding Cartons. To get the right thing please contact with our support team.
Professionally Folding Carton Manufacturer
Best Luxury Custom Packaging industry. Get your best custom Folding Cartons from our factory. Our best offer only for wholesale orders. We have free samples of Folding Cartons. Please collect from our factory. And then order for your one. Our specialty is the best service for both customer and product. Manufacturing all steps we follow step by step. Custom Folding Carton made of paperboard, but it is very protective. Custom design Folding Carton increases brand value 100%. We are trusted.
Good Looking Exterior, Solid Internal Structure Folding Carton
Our high-quality folding cartons make your Folding Carton safe and give them a great packaging look to catch an eye. It's a guarantee that the quality material used in the manufacturing of these folding cartons keeps your Folding Carton safe from external impacts.
Unlimited Folding Carton Packaging Possibilities
Our expert team gives out the best folding carton packaging for your products in order to make your brand so stand out amongst the others. We recommend the best packaging according to your product's requirements. The folding carton may be a flip one, or a custom box of your choice, depending on your choice of interest. Make sure you contact our Folding Carton manufacturer.
Customize Your Own Brand Folding Carton Now
Special features we deliver on time even in any busy season. Although they are made by paperboard, they carry a lot of importance in the branding and sales of the product. 
Folding Box Products Gallery
Get in touch with our library to see all the inspirational packaging options that you can get.
We are in the China-based Folding Carton packaging manufacturing industry. We are experienced in all sector. We have experienced staff, we always use advanced technology, all be to make any custom design Folding Carton. We produced a very high-quality Folding Carton.  
Design
The customer took the idea from our free sample of Folding Carton. Then we make that kind of custom folding box as the customer asked our designer to make. We are experienced so we can make any kind of custom design.
Prepare Materials
The selective area has been stored in all materials. After ready all of them, the designer makes their Folding Carton, design with the help of customer concern. After that, the production department helps to fulfill the project with the help of all materials.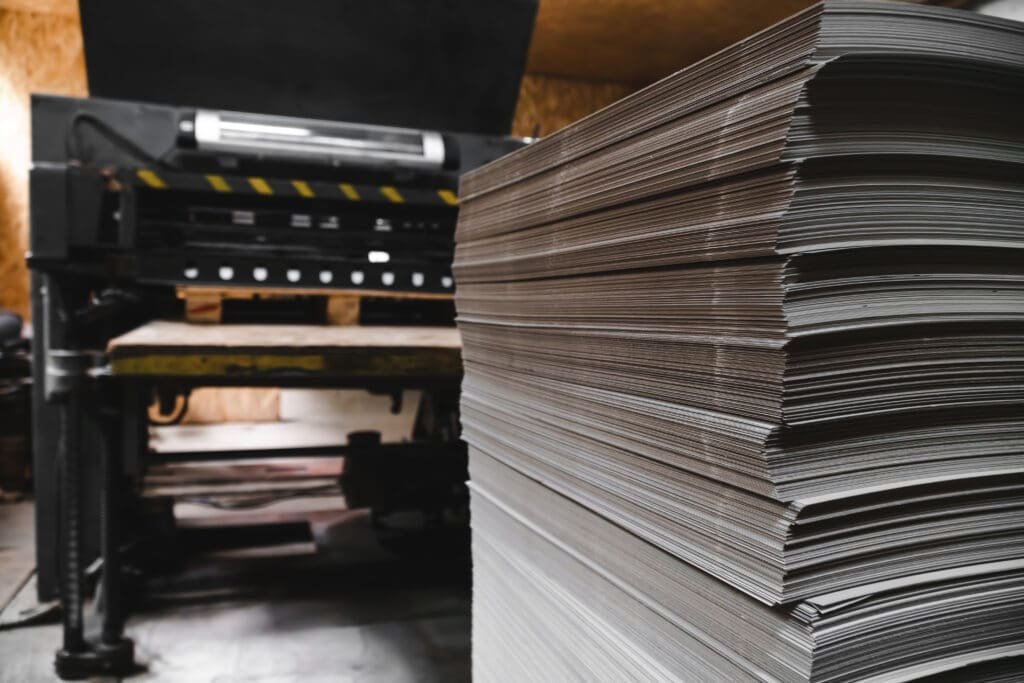 Settle Materials
Then it made up of everything in the last step. Since it is a custom box, any size, color, specific measurement is made according to the choice of all the customers.
Shape Mould
After settle materials, we modle your box from your chosen material, ensuring the mold meets the design specifications and your brand's needs.
Print
Print is the important step, we will meet your needs exactly iwth our printing machine.
Glue
Finally, we glue the finished product together to give you that luxurious folding carton.
Get our factory's full low of production video or share your packaging stories with us.