Luxury Custom Packaging a leading rigid boxes manufacturer industry has rich experience customize premium brands' packaging.
Your Rigid Boxes Manufacturer
As a leading rigid boxes manufacturer, Luxury Custom Packaging has rich experience to customize premium brands' packaging.
We provide high-performance cost ratio and satisfactory service of rigid boxes.
Our professional and efficient team is able to handle all of your requirements for rigid boxes packaging. Just get a quick quote, whether you are ready to customize your own brand rigid boxes. Our 24/7 support service open for your business.
Why consider making us
Be Your Rigid Boxes Manufacturer
Rigid Box Necessary for luxury product packaging and protection. These boxes are more expensive than the Carton Box and the Corrugated Box. You can take the rigid box as per your choice from different sizes and colors produced in our factory.
You Luxury Custom Packaging Manufacturer
Get Your Own Rigid Boxes With Your Brand
Here are various rigid box options from our library, you can get your inspiration from it.
One Piece Rigid Box is made of Chipboard, nicked rectangular, square or with different grooves.
Two Piece Rigid Boxes helps to make your luxury products much more attractive.
The finest feature of book style Rigid Boxes makes all the gift box special, which adds a touch of creativity, convenience, and class to any present.
These special type of gift boxes are really nice. It has two handles, which adds a special feature to make them very attractive to all for carry.
The Collapsible Rigid boxes packaging provides the easiest delivery processes. Also their specialty is to the easiest to pull into position having no detached sides.
Custom Shape Rigid Boxes is very smart Single color look or be as creative with your artwork on the outside and inside of your rigid box.
Its specialty is double-door system, open design with multiple paper mount options. All color, size, material, finishing is customized design by Luxury Custom Packaging manufacturer in china.
Hinged Flip Lid Rigid Box
This flip-top foam inserts box template that is the best way to design a custom rigid box for your brand.
These two-piece boxes are structurally the best. Luxury Custom Packaging manufacturer are made with detachable lids. Each step can be customized. That is why they are very special.
Magnetic Closure Box's finishing system is matt or laminated. The manufacturing specialty of Luxury Custom Packaging manufacturer is the being made from partly recycled and fully recyclable material.
This kind of Rigid boxes is bearing a few best features. like they are made of acetate window. And secondly, they're both side-printed. Also, all are Magnetic, two-piece, flip lid gift boxes.
Customized Slide Open Box is in different shapes and sizes to suit different jewelry, perfume, watch, and more.
Premium Crafted and Exquisite Rigid Boxes
Rigid packaging boxes are integral for luxury custom packaging and beyond your imagination, we as the rigid boxes' manufacturer offer luxury packaging made with high-quality materials and endless customization capabilities.
Professionally Rigid Box Manufacturer
Luxury Custom Packaging manufacturer in China will help you to create the perfect brand's quality. We manufacture custom Rigid boxes and guarantee that our quality is improved, high quality and measurement of all boxes is extremely perfect. And tailored to fit your premium products comfortably and safely with our delicate machinery.
Good Looking Exterior, Solid Internal Structure Rigid Box
Your brand's high-end box isn't just about looking good. We provide high-quality materials and protective inserts to help ensure your valuable products remain safe when delivered to your customers.
Unlimited Rigid Box Packaging Possibilities
Customize Your Own Brand Rigid Box Now
Only the idea? We, the rigid boxes factory, can customize accordingly.
Rigid Box Products Gallery
Get your packaging inspiration from our library. Or please contact the rigid boxes factory to get the catalog.
Your packaging products will be made from our rigid boxes' factory which has rich production experience, complete production equipment, and a systematic production process.
Design
We start creating every box by first designing how they'd look. We don't just come up with any design however, we make sure our designs meet your brand's specific needs, ideals, and specifications.
Prepare Materials
Once you have chosen a material, we begin preparing it for the molding process.
Settle Materials
Once the design is settled, you need to choose a material from which you would like your collapsible rigid box to be made from. We provide you a number of options to choose from.
Shape Mould
Next, we begin molding your box from your chosen material, ensuring the mold meets the design specifications and your brand's needs.
Print
After creating the perfect mold, we begin the printing process, using any of our various printing techniques to produce the best package design for your brand.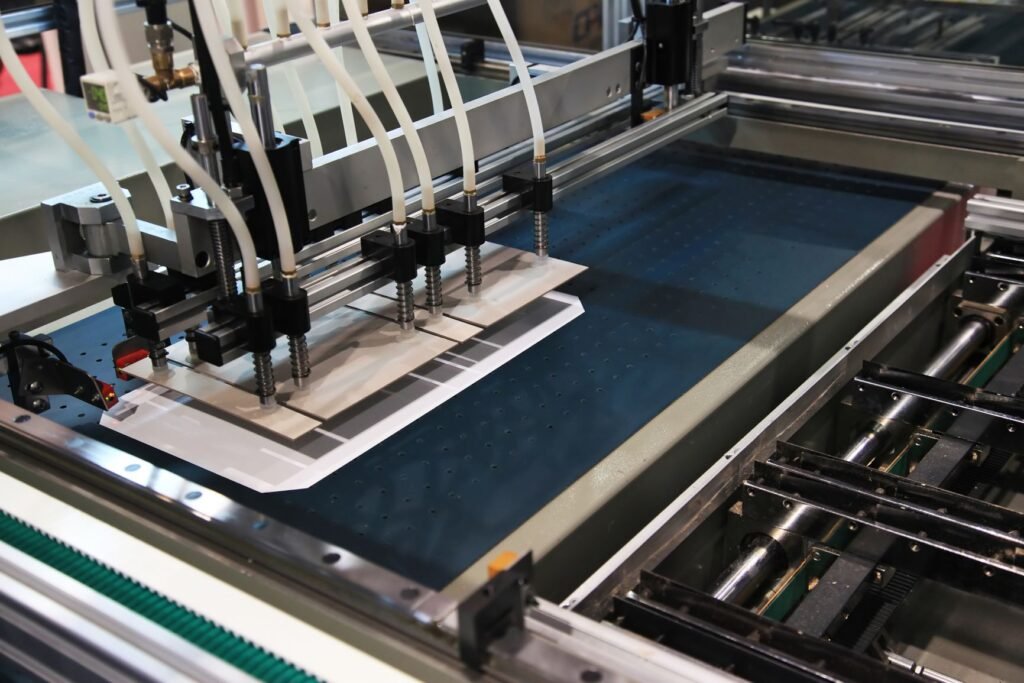 Glue
Finally, we glue the finished product together to give you that luxurious collapsible rigid box you love so much.
Get our factory's full low of production video or share your packaging stories with us.